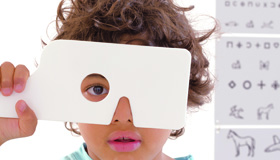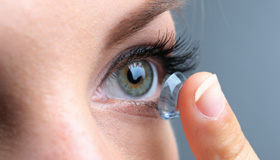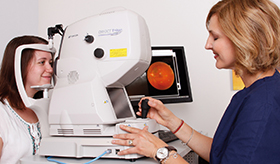 Our services at a glance
In my modern doctor's office conveniently located in the Brienner Street at the Luitpold Block, you are awaited by an exquisite, personal and private ambience.
We offer one-stop service: an informal consultation, required preliminary examinations, treatment in a modern facility, our own operating room and the postoperative stay and aftercare.
My highly competent team includes skilled medical experts (e.g. for anesthesia) and their selected colleagues.
We provide medical services in these areas of expertise:
Treatment of vision defects with Excimer-laser-refractive surgery
PTK (photo therapeutic Keratectomy)
Treatment of retinal diseases with the argon-laser
Treatment of retinal diseases with the argon-laser
Lid surgery operations
Contact lense adaptation
Stable contact lenses, at very defective visions, irregular astigmatism, keratoconus
SPECIAL consultations for children for our little patients. Orthoptistic school and walleye therapy for children
Preventive examination for glaucoma
Laser treatment for glaucoma
Cataract
AMD (Macular degeneration)
Eye muscle disorder
Dry eye disease
Systemic diseases (for example diabetes, hypertension, rheumatism etc.)
Medical examination
Screen-workplace G37
Screen-workplace G37
Sailing-and motorboat licence
Assessments