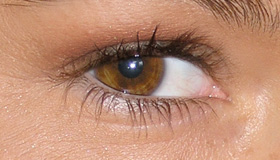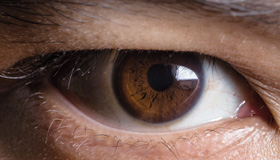 Our services at a glance
Eyelid lifting (Blepharoplasty)
Our lids protect the eyes from harmful environmental influences and injuries.
Lid deformities are not only cosmetically disturbing, but also affect the well-being of the eyes and the vision acuity.
Slackening of the upper and lower eyelids can often lead to pressure sensation, fatigue and headaches. The aging process is displayed more prominently than at other regions of the body.
The lids are being increasingly drawn down by the sagging skin and little cushions of fat tissue are being embedded in the eyes and emerge through the increasingly flaccid skin and partition (tear sacks).
An operational correction can be the solution in many cases.
The surgery is possible on an outpatient basis and is carried out painlessly using local anesthesia. Private insurance companies often cover a part of the cost. The cost of the procedure is about 1 000 € per eye. 
Because of the shape of the eye, this has different consequences, for example, people with a "normal" eye shape seem to have aged in all the areas of the face, just because the area around the eyes slacks especially fast, often due to frequent sunbathing, pronounced mimic or family disposition.
Reconstructive surgery and aesthetic-plastic operations
Upper eyelid lifting-Blepharoplasty for hooded eyes and hanging lids
Correction of the malposition of the lids (Entropion, Ectropion)
Removal of lid tumors, Basal-cell carcinoma, Papilloma, warts etc.
We are happy to advise you in our office hours.
Your eyes are going to radiate!